Contact Us
Contact Southwest New York Dairy, Livestock & Field Crops Program
Important Note from Our Team: Cornell Cooperative Extension's Southwest New York Dairy, Livestock, and Field Crops Program prioritizes the health, safety, and well-being of our staff, constituents, and community members. Given the uncertainty surrounding the rapidly-changing COVID-19 situation, many of our upcoming events have been cancelled or postponed. Our specialists will still be available to help you with individual consultations and will resume our regular programming as soon as we can. Stay up to date on all of our program offerings by visiting our website or contacting any of our team's specialists. We look forward to helping you manage your farm business during this time and hope that you and your family stay safe and healthy!
If you know which specialist or staff member you would like to reach, you can find their contact information below. If you are unsure of whom to contact, please use the inquiry form to the right and the appropriate team member will respond to your request.
Our mailing address is:
Southwest New York Dairy, Livestock & Field Crops Team
Attn: Katelyn Walley-Stoll
525 Falconer Street, PO Box 20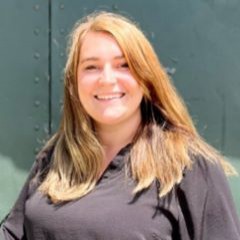 Katelyn Walley-Stoll
Business Management Specialist and Team Leader
CCE Chautauqua County @ JCC
525 Falconer Street
PO Box 20
Jamestown, NY 14702-0020
cell 716-640-0522
email Katelyn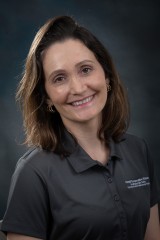 Camila Lage
Dairy Management Specialist
CCE Steuben County
20 East Morris Street
Bath, NY 14810
cell 607-422-6788
email Camila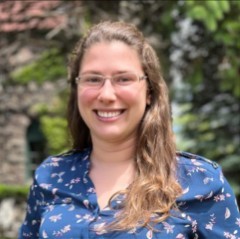 Amy Barkley
Livestock Specialist
CCE Erie County
21 South Grove Street
East Aurora, NY 14052
cell 716-640-0844
email Amy
Kelly Bourne
Administrative Assistant
CCE Allegany
5435A County Road 48
Belmont, NY 14813
phone 585-268-7644 x10
email Kelly


Upcoming Events
NOFA-NY's 2022 Winter Conference
January 18 - January 23, 2022
Growing in Harmony
NOFA-NY's Annual Winter Conference is one of the largest organic food and farming conferences in the nation - gathering hundreds each year to meet old friends, learn new skills, provide support, and celebrate community.
Grazing Sheep on Solar Arrays
January 24, 2022
This online Zoom class will look at the logistics and business of grazing solar arrays with sheep. Shepherds can get paid to graze solar arrays for the purpose of keeping the foliage below the level of the panels. Good grazing principles still apply and there are things to consider like fencing, water, moving animals and the timing of lambing. Join us to learn more about it from experienced grazers, Lewis Fox and Niko Kochendoerfer of Taconic End Sheep, LLC. Lewis and Niko own 400 Katahdin ewes in VT and operate Taconic End Sheep LLC. The flock grazes solar sites in the Northeast between May and October and moves back to VT for the Winter and lambing season.
FREE event
REGISTER
Farm Specific Tax Code Benefits
January 25, 2022
For farm businesses of all shapes and sizes, tune in to learn more about the tax advantages available for farms. This workshop will include information for the current tax season.
Announcements
Register for "Tax Management for Beginning and Small Farm Businesses"
Preregistration is back up and running for next week's CCE Farmer Tax School course: Tax Management for Beginning and Small Farm Businesses - Register now for this informative, $10 workshop!
Register Here!