Contact Us
Contact Southwest New York Dairy, Livestock & Field Crops Program
Important Note from Our Team: Cornell Cooperative Extension's Southwest New York Dairy, Livestock, and Field Crops Program prioritizes the health, safety, and well-being of our staff, constituents, and community members. Given the uncertainty surrounding the rapidly-changing COVID-19 situation, many of our upcoming events have been cancelled or postponed. Our specialists will still be available to help you with individual consultations and will resume our regular programming as soon as we can. Stay up to date on all of our program offerings by visiting our website or contacting any of our team's specialists. We look forward to helping you manage your farm business during this time and hope that you and your family stay safe and healthy!
If you know which specialist or staff member you would like to reach, you can find their contact information below. If you are unsure of whom to contact, please use the inquiry form to the right and the appropriate team member will respond to your request.
Our mailing address is:
Southwest New York Dairy, Livestock & Field Crops Team
Attn: Katelyn Walley-Stoll
525 Falconer Street, PO Box 20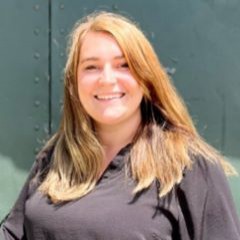 Katelyn Walley-Stoll
Business Management Specialist and Team Leader
CCE Chautauqua County @ JCC
525 Falconer Street
PO Box 20
Jamestown, NY 14702-0020
cell 716-640-0522
email Katelyn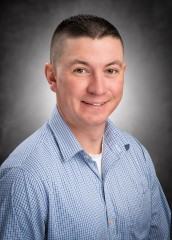 Joshua Putman
Field Crops and Forage Specialist
CCE Cattaraugus County
28 Parkside Drive
Ellicottville, NY 14731
cell 716-490-5572
email Joshua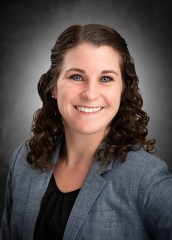 Alycia Drwencke
Dairy Management Specialist
CCE Steuben County
20 East Morris Street
Bath, NY 14810
cell 517-416-0386
email Alycia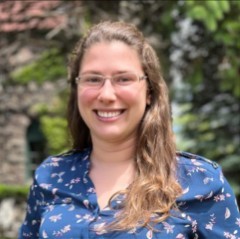 Amy Barkley
Livestock Specialist
CCE Erie County
21 South Grove Street
East Aurora, NY 14052
cell 716-640-0844
email Amy
Kelly Bourne
Administrative Assistant
CCE Allegany
5435A County Road 48
Belmont, NY 14813
phone 585-268-7644 x10
email Kelly
Upcoming Events
CORE Pesticide Training

September 22, 2020
9AM - 10:50AM
Looking for DEC credits? Join CCE Field Crops Specialist, Josh Putman, for another opportunity to learn about current regulations, pest management and pesticide use. Special thanks to BAYER for sponsoring these trainings.
On Farm Poultry Processing Workshop
September 22, 2020
6:30pm - 8:00pm
CCE Agriculture Program welcomes you to join us for a zoom presentation on Tuesday evenings, September 22nd and 29th from 6:30-8:00 PM. This training addresses the needs for small-scale poultry producers wanting to process under the NYS 1000 bird exemption.
BQA Recertification Webinar: Pre-Weaning Calf Care
September 23, 2020
7:30 PM - 8:30 PM
BQA Recertification is required every 3 years. The NY Beef Council is offering three upcoming continuing education virtual classes which meet the requirements for re-certification. Topics include: Examining the Effectiveness of your Vaccination Protocol, Pre-Weaning Calf Care, and Direct Marketing Beef: Pre & Post Harvest Considerations. You can register for these free lectures at nybeef.org/bqa-webinars.
Announcements
From our Team to Yours: COVID-19 Resources for Dairy Farmers
The
South Central NY Dairy and Field Crops Team
has compiled a
list of articles
on
their blog
that we think may be useful to dairy producers and their service providers as we all navigate the COVID-19 situation. Please stay safe and reach out to
our team
if you have questions or need help finding information. We are here to help with tools and resources to support all of the normal day-to-day dairy, livestock, and field crop management considerations, in addition to emerging topics related to COVID-19.
CORE Pesticide Training and Recertificaiton Credits
1.75 Pesticide recertification credits in the CORE category approved!
Josh Putman, Field Crops Specialist with the Southwest NY Dairy, Livestock and Field Crops Program, will provide an overview of the basic information involved in the pesticide application certification process and will present the basics of Integrated Pest Management (IPM) as well as general pesticide safety, regulations and pesticide resistance.
Don't Forget to Complete the 2020 Census!
Have you completed the 2020 Census? Completing the 2020 Census will determine where over $675 billion in federal funding is spent in states and communities for the next ten years. When filling out the Census, your personal information is kept confidential by law. Whether it's funding in communities across your state or helping determine the number of seats your state will have in the U.S. House of Representatives?every count makes an equal impact. Be sure you are counted and visit
2020Census.Gov
for more information.
New York State Forage Exchange Announced
New York State Forage Exchange Announced
Within New York State several regions have experienced drought conditions reducing the quality and quantity of forages produced for dairy and livestock production. To help agricultural producers locate forage to purchase, or for producers that have forage to sell, Cornell Cooperative Extension announces the NYS Forage Exchange website, nysforageexchange.com.
The NYS Forage Exchange provides a free system to match potential sellers and buyers of forage within New York State. Sellers can easily register within the system and then post the forage they have available to sell. Potential purchasers can browse the advertisements, and then contact the seller through email for additional information or to complete purchase arrangements.
Watch this screencast on how to use the NYS Forage Exchange.
NYS Forage Exchange is a moderated website, so all ad submissions are reviewed for appropriateness before publication on the forage exchange website. The information provided is general and educational in nature. Employees of Cornell University and Cornell Cooperative Extension do not endorse or recommend any specific product or seller listed on this site.
Price Risk Management for Dairy Farmers
The Capital Area Agricultural & Horticultural Program is partnering with Cornell PRO-DAIRY and NY FarmNet to host a series of two webinars in November for dairy producers. The first webinar will be on November 3rd and will cover Dairy Margin Coverage, Forward Contracting, and Determining if Risk Management is Right for my Farm. The second webinar will be on November 10th and will talk about Dairy Revenue Protection, more on Forward Contracting, and Dairy Farmer Experience with Forward Contracting. The cost to attend is $10 per farm for both sessions, and the webinars will be from 7pm - 9pm each evening. Register here. Price Risk Management is becoming an increasingly important topic, especially as we reflect on the many ups and downs of 2020 so far.
Follow us on Facebook!
Stay up-to-date with our program by
liking our page.