Contact Us
Contact Southwest New York Dairy, Livestock & Field Crops Program
Important Note from Our Team: Cornell Cooperative Extension's Southwest New York Dairy, Livestock, and Field Crops Program prioritizes the health, safety, and well-being of our staff, constituents, and community members. Given the uncertainty surrounding the rapidly-changing COVID-19 situation, many of our upcoming events have been cancelled or postponed. Our specialists will still be available to help you with individual consultations and will resume our regular programming as soon as we can. Stay up to date on all of our program offerings by visiting our website or contacting any of our team's specialists. We look forward to helping you manage your farm business during this time and hope that you and your family stay safe and healthy!
If you know which specialist or staff member you would like to reach, you can find their contact information below. If you are unsure of whom to contact, please use the inquiry form to the right and the appropriate team member will respond to your request.
Our mailing address is:
Southwest New York Dairy, Livestock & Field Crops Team
Attn: Katelyn Walley-Stoll
525 Falconer Street, PO Box 20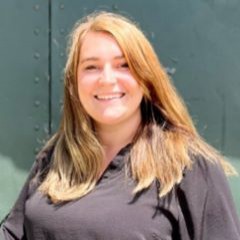 Katelyn Walley-Stoll
Business Management Specialist and Team Leader
CCE Chautauqua County @ JCC
525 Falconer Street
PO Box 20
Jamestown, NY 14702-0020
cell 716-640-0522
email Katelyn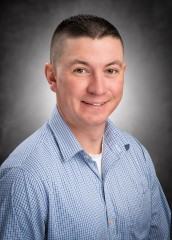 Joshua Putman
Field Crops and Forage Specialist
CCE Cattaraugus County
28 Parkside Drive
Ellicottville, NY 14731
cell 716-490-5572
email Joshua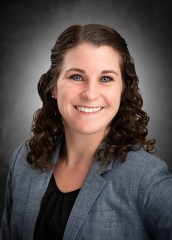 Alycia Drwencke
Dairy Management Specialist
CCE Steuben County
20 East Morris Street
Bath, NY 14810
cell 517-416-0386
email Alycia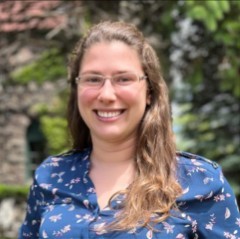 Amy Barkley
Livestock Specialist
CCE Erie County
21 South Grove Street
East Aurora, NY 14052
cell 716-640-0844
email Amy
Kelly Bourne
Administrative Assistant
CCE Allegany
5435A County Road 48
Belmont, NY 14813
phone 585-268-7644 x10
email Kelly
Upcoming Events
Food Industry Virtual Office Hours
July 9, 2020
4pm-5pm
Food Industry Virtual Office Hours

Thursday, July 9, 2020 | 4:00 pm to 5:00 pm (EDT)

Join us for our weekly Q&A and facilitated discussions during our Food Industry Virtual Office Hours to address questions on COVID-19. Speak directly to subject matter experts in sanitation, epidemiology, microbiology, virology, food safety culture, business continuity and the food safety of dairy foods, fresh fruits and vegetables, and processed foods and beverages.

Marketing Workshop for Fiber Farmers and Fiber Artists
July 11, 2020
9:00 AM - 11:30 AM
Join Laura Biasillo from Broom County Cooperative Extension for a morning of discussion on marketing fiber on July 11th from 9:00AM - 11:30AM. This workshop includes the topics of marketing strategies, how to conduct market research, creating a plan to reach customers, and networking with local fiber farmers and makers. The workshop will be held over Zoom and will be $20 to attend. More about this event and the registration link can be found here: https://www.eventbrite.com/e/localfiber-marketing-workshop-tickets-90854071975
Tick IPM #3: Asian Longhorned Tick IPM
July 13, 2020
11:00 am
The Asian longhorned tick (ALT) is a threat to companion animals, livestock and potentially also to wildlife. So far this species in the US has not been found infected with human pathogens. There is still a lot we don't know about ALTs, so this
free webinar will serve as an overview of what we do know about the biology, ecology, and vectorial capacity of this tick species?and how existing approaches for combating native ticks may either work or backfire on this species. The presenters will also discuss other invasive tick species in the US and the potential for additional ones to become established.
Announcements
From our Team to Yours: COVID-19 Resources for Dairy Farmers
The
South Central NY Dairy and Field Crops Team
has compiled a
list of articles
on
their blog
that we think may be useful to dairy producers and their service providers as we all navigate the COVID-19 situation. Please stay safe and reach out to
our team
if you have questions or need help finding information. We are here to help with tools and resources to support all of the normal day-to-day dairy, livestock, and field crop management considerations, in addition to emerging topics related to COVID-19.
Do you have visitors or employees travelling outside of the state?
They might need to quarantine! In response to the high rates of COVID-19 happening in other parts of the country, the NYS Department of Health will be requiring anyone entering NY from restricted states to quarantine for 14 days. For essential farm laborers, this would involve an employee seeking COVID-19 diagnostic testing within 24 hours of entering the state, monitoring their temperature and symptoms while wearing a face covering in public spaces, and avoiding extended periods of time in public. The CAN continue to work while following proper protocols during this time. For more information,
read this post from Cornell Agricultural Workforce Development
or contact our Farm Business Management Specialist, Katelyn Walley-Stoll.
Dicamba Notice to Users, Distributors and Sellers - June 29, 2020
On June 3, 2020, the United States Court of Appeals for the Ninth Circuit vacated EPA's registration of three products containing the active ingredient dicamba, which effectively cancelled their federal registrations. The three products are: Xtendimax with Vaporgrip Technology, Engenia, and FeXapan.
On June 8, 2020, in response to the Court's decision, EPA issued a Cancellation Order for these three products. In light of the Court's decision associated with these registrations and the provisions of EPA's Cancellation Order to implement that decision, DEC is taking these actions:
1) Registrations - The registrations of the three products will be cancelled as of July 31, 2020 in accordance with the provisions of ECL Section 33-0713. Thirty days' notice will be provided to the registrants of these products.
2) Distribution or Sale - Distribution or sale of existing stocks of the three products shall be limited as follows:
• Distribution or sale by registrants is prohibited immediately, except for distribution for the purposes of proper disposal.
• Distribution or sale of products that are already in the possession of someone other than the registrant is permitted only for disposal or to facilitate return to the registrant or a registered establishment.
• Distribution or sale by commercial applicators is permitted to facilitate use no later than July 31, 2020.
3) Use - All use, including storage of open containers, is prohibited after July 31, 2020.
Questions about dicamba may be directed to pesticidecompliance@dec.ny.gov or ppr@dec.ny.gov or by calling 518-402-8727.
Follow us on Facebook!
Stay up-to-date with our program by
liking our page.