About Program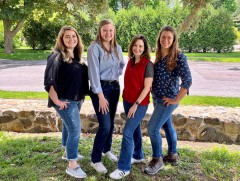 The Southwest New York Dairy, Livestock and Field Crops Program with Cornell Cooperative Extension offers educational programming and research based information to agricultural producers, growers, and agribusinesses in the five county region of Southwestern New York.
Our specialists work with Cornell Faculty and Extension Educators statewide to address the issues that impact the agricultural industry and provide services to farms of all sizes and production techniques. The educational programming and support that we offer ranges from workshops to on-farm events, and includes one-on-one consultations. Our program is designed to meet the rapidly changing needs of our region's diverse agricultural community.
For more information, contact any of our
specialists
or your local Cooperative Extension office.


The Southwest New York Dairy, Livestock & Field Crops Program is supported,
in part, by &nbspcounty Cornell Cooperative Extensions including:
Allegany, Cattaraugus, Chautauqua, Erie
and Steuben Counties.

To visit one of these Cornell Cooperative Extension's web sites,
simply click on a county within the map.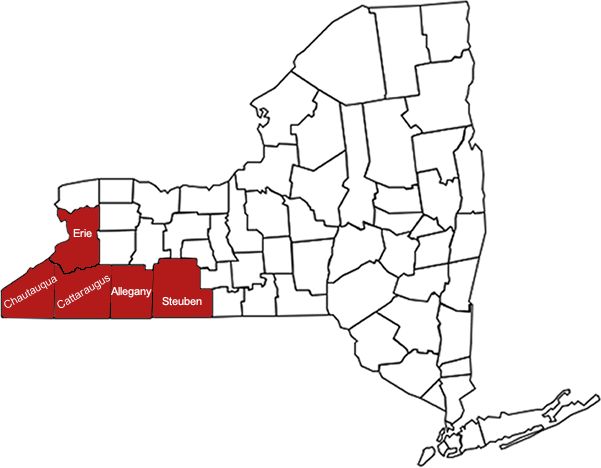 Upcoming Events
Baby Mama Drama (Goat Reproduction and Kidding)
June 29, 2022
Are you ready for your goats to give birth? NY & NJ Veterans are invited to join Cornell Cooperative Extension Specialists, Amy Barkley and Katelyn Walley-Stoll, to learn more about parasite management and pasture health in a FREE virtual seminar. This will take place on Wednesday, June 29thh, 2022 from 6pm - 7:30pm via Zoom. Registration is required by visiting tinyurl.com/BabyGoat22.
Farms Under Threat 2040: Choosing an Abundant Future
June 29, 2022
American farmland and ranchland are rapidly disappearing, threatening our food security, undermining the agricultural economy, and making us vulnerable to climate shocks. What can be done?
Robotic Milking System Farm Tour
July 12, 2022
Conewango Valley, NY
Join us to tour the farm, talk about managing cows under robotic system, enjoy lunch, socialize with other farms, and learn from each other.
Announcements
No announcements at this time.