About Program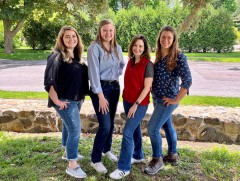 The Southwest New York Dairy, Livestock and Field Crops Program with Cornell Cooperative Extension offers educational programming and research based information to agricultural producers, growers, and agribusinesses in the five county region of Southwestern New York.
Our specialists work with Cornell Faculty and Extension Educators statewide to address the issues that impact the agricultural industry and provide services to farms of all sizes and production techniques. The educational programming and support that we offer ranges from workshops to on-farm events, and includes one-on-one consultations. Our program is designed to meet the rapidly changing needs of our region's diverse agricultural community.
For more information, contact any of our
specialists
or your local Cooperative Extension office.


The Southwest New York Dairy, Livestock & Field Crops Program is supported,
in part, by county Cornell Cooperative Extensions including:
Allegany, Cattaraugus, Chautauqua, Erie
and Steuben Counties.

To visit one of these Cornell Cooperative Extension's web sites,
simply click on a county within the map.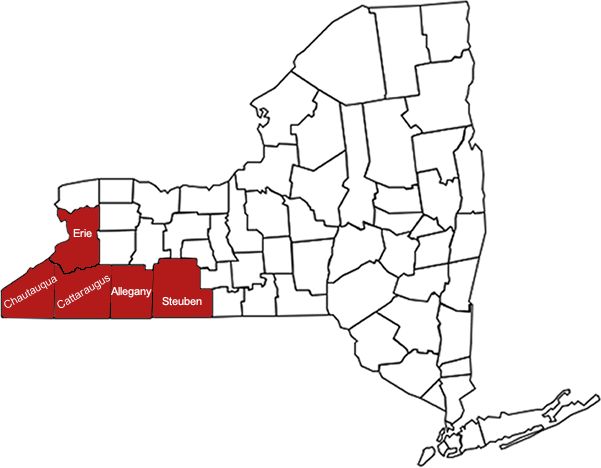 Upcoming Events
NOFA-NY's 2022 Winter Conference
January 18 - January 23, 2022
Growing in Harmony
NOFA-NY's Annual Winter Conference is one of the largest organic food and farming conferences in the nation - gathering hundreds each year to meet old friends, learn new skills, provide support, and celebrate community.
Grazing Sheep on Solar Arrays
January 24, 2022
This online Zoom class will look at the logistics and business of grazing solar arrays with sheep. Shepherds can get paid to graze solar arrays for the purpose of keeping the foliage below the level of the panels. Good grazing principles still apply and there are things to consider like fencing, water, moving animals and the timing of lambing. Join us to learn more about it from experienced grazers, Lewis Fox and Niko Kochendoerfer of Taconic End Sheep, LLC. Lewis and Niko own 400 Katahdin ewes in VT and operate Taconic End Sheep LLC. The flock grazes solar sites in the Northeast between May and October and moves back to VT for the Winter and lambing season.
FREE event
REGISTER
Farm Specific Tax Code Benefits
January 25, 2022
For farm businesses of all shapes and sizes, tune in to learn more about the tax advantages available for farms. This workshop will include information for the current tax season.
Announcements
Register for "Tax Management for Beginning and Small Farm Businesses"
Preregistration is back up and running for next week's CCE Farmer Tax School course: Tax Management for Beginning and Small Farm Businesses - Register now for this informative, $10 workshop!
Register Here!