Resources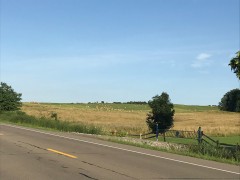 We have compiled a list of useful resources for farmers, consultants and agri-business professionals, organized by category. We hope that these websites can provide you with additional information and guidance.
GENERAL
SWNY Agribusiness Directory - Veterinarians
https://drive.google.com/file/d/1isagxiMUqNwELlWOMmfVuzw1vwLD7YX1/view?usp=sharing
SWNY Agribusiness Directory - Feed Mills
https://drive.google.com/file/d/1EOGJNkecBUJaCsg8iToEAHtuU4IOd0zk/view?usp=sharing
SWNY Agribusiness Directory - Fertilizer and Lime
https://drive.google.com/file/d/1v2caPcCL7Fvv1-r_EVFpTyW6rADPmAxn/view?usp=sharing
SWNY Agribusiness Directory - Sheep Shearers
https://drive.google.com/file/d/1RItvT2YRzuDBqfxFlC1X_6K_c8snr-J7/view?usp=sharing
SWNY Agribusiness Directory - Meat Processing
https://drive.google.com/file/d/1aTxgfVgfCztvAVAeZXeUWRAXTTPJ2pFH/view?usp=sharing
SWNY Agribusiness Directory - Tax Preparers
https://drive.google.com/file/d/1VSLV4qFnHUmcMWzUn5WBZ6LhbgUsh0Oe/view?usp=sharing
Cornell Cooperative Extension (CCE)
The Cornell Cooperative Extension website provides an overview of CCE programs across New York State.
NYS IPM Program
Developing sustainable ways to manage pests and help people to use methods that minimize environmental, health, and economic risks.
http://www.nysipm.cornell.edu/
The Cornell Nutrient Analysis Laboratory
Provide accurate and cost effective analysis of soil (Cornell Soil Health Test, Illinois Soil Nutrient Test, other specialized soil tests), plant and water samples.
Cornell Soil Health
Information to help you return your soil to a healthy state or keep an already good soil productive.
http://soilhealth.cals.cornell.edu
Grazing Heifers: An Opportunity
An Overview of economics and 10 Fact Sheets covering the resources required to operate a farm owned heifer grazing system or contracting with a Custom Grazer.
https://cpb-us-e1.wpmucdn.com/blogs.cornell.edu/dist/4/7493/files/2012/04/Booklet-1dt7xgk.pdf
Guide to Direct Marketing Livestock and Poultry
A Resource Guide to Direct Market Livestock and Poultry helps to clarify and explain the complex laws in layman terms, discussing slaughtering and processing at the custom, state, and federal levels and guiding farmers through the logistics of the various market channels.
http://smallfarms.cornell.edu/resource-guide-to-direct-marketing-livestock-and-poultry/
BUSINESS
Cornell Small Farms Program
http://www.smallfarms.cornell.edu
NE Beginning Farmer Program
http://nebeginningfarmers.org/


Upcoming Events
Organic Farmer-to-Farmer Meetings
April 4, 2023
: NYCO Field Crop Meeting


Geneva, NY

NYCO's field crops meeting has been rescheduled to April 4th, 2023 from 9 am - 1 pm. This meeting is free for all farmers to attend and participants are encouraged to bring a dish to pass for lunch.
How to Value Your Business, Planning for the Future
April 4, 2023
April 11, 2023
April 18, 2023

This three-week workshop series for livestock-based businesses will be held online. It is specifically targeted at existing meat, fiber, small ruminant dairy, or other livestock value-added processing businesses. A team of Cornell Cooperative Extension Educators will provide tools to assess your existing business and to assist in understanding options for business expansion or transfer. The workshop series will also be of benefit to livestock value-added business startups and is of relevance to both owners and employees in management positions.
Business Planning for Beginning Farmers
April 10, 2023
Jamestown, NY
Business plans for farms are often viewed as yet another chore to do and usually result in dusty binders taking up space on the office shelf. This discussion based workshop will walk you through the mental exercise of planning your future agricultural adventures. Participants will leave with a better understanding of the use of a business plan, the essential components, and a "to-do" list of things to think about to inform future planning efforts. Additional opportunities for one-on-one follow up will also be offered. FSA Borrower credits may be made available for your attendance. This workshop will be taught by Katelyn Walley-Stoll, Team Leader and Farm Business Management Specialist from the Southwest New York Dairy, Livestock, and Field Crops Program with Cornell Cooperative Extension. She is a graduate of Cornell University with a degree in Animal Science and Ag Business Management, and owns and operates a diversified livestock farm.
$5 per person REGISTER