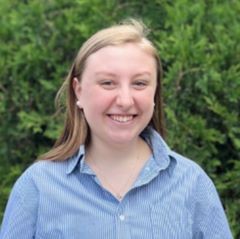 Katelyn Miller
Field Crops and Forage Specialist
CCE Chautauqua County @ JCC
525 Falconer Street
PO Box 20
Jamestown, NY 14702-0020
cell 716-640-2047
email Katelyn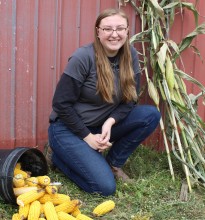 Katelyn Miller grew up on a small dairy farm in Chautauqua County, and graduated Summa Cum Laude with her Bachelor's Degree in Agricultural Entrepreneurship at Alfred State College. During her schooling, she completed an internship at Western New York Crop Management Association as a summer crop scout, focusing on corn, soybeans and alfalfa production. She scouted for crop population, disease and pest presence along with weed identification. Katelyn resides in Cherry Creek, NY on her family's dairy farm where, in her free time, she assists with milking, calf and heifer management along with helping build the farm for the future generation through the addition of robots. Katelyn is excited to connect with our local farms to provide research based support and services.


Upcoming Events
2022 Soil Health & Climate Resiliency Field Days
July 13, 2022
July 20, 2022
July 25, 2022
July 28, 2022
August 2, 2022
August 4, 2022
August 9, 2022
August 25, 2022
August 31, 2022

Join the New York Soil Health team and partner organizations at a soil health field day! The statewide event series will take place May-August 2022.
More details and registration will be available soon.
Finger Lakes Fiber Festival
September 17 - September 18, 2022
Hemlock, NY
Join us for shopping, classes, lectures, and demonstrations!
Beef x Dairy Workshop - Postponed to Winter time!
April 27, 2022
November 23, 2022

Announcements
No announcements at this time.