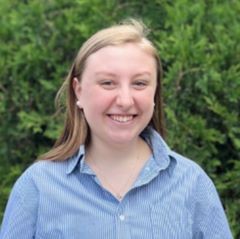 Katelyn Miller
Field Crops and Forage Specialist
CCE Chautauqua County @ JCC
525 Falconer Street
PO Box 20
Jamestown, NY 14702-0020
cell 716-640-2047
email Katelyn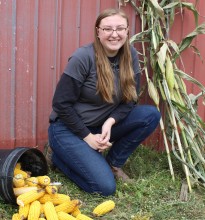 Katelyn Miller grew up on a small dairy farm in Chautauqua County, and graduated Summa Cum Laude with her Bachelor's Degree in Agricultural Entrepreneurship at Alfred State College. During her schooling, she completed an internship at Western New York Crop Management Association as a summer crop scout, focusing on corn, soybeans and alfalfa production. She scouted for crop population, disease and pest presence along with weed identification. Katelyn resides in Cherry Creek, NY on her family's dairy farm where, in her free time, she assists with milking, calf and heifer management along with helping build the farm for the future generation through the addition of robots. Katelyn is excited to connect with our local farms to provide research based support and services.


Upcoming Events
Agribusiness & Chamber of Commerce - What Does This Partnership Look Like?
May 30, 2023
Jamestown, NY
The Chautauqua County Chamber of Commerce is interested in working with more agribusiness' in Chautauqua County. Join this workshop with representatives from the Chautauqua County Chamber of Commerce to learn how a partnership with them would be a great next step for your agribusiness. They will also walk us through their online sales platform, ShopLocalCHQ. This is such an exciting time for collaborations and working to get the word out about locally sourced products of any kind!
Challenges and Opportunities of Managing Transition Cows on AMS
June 1, 2023
Join us for a live webinar on June 1st, 2023, at noon (ET), where we will discuss the challenges and opportunities of managing transition cows on automated milking systems (AMS).
TALK DAIRY TO ME: Facts, Fiction &FAQ's
June 1, 2023
From farming to processing and health to sustainability, both consumers and healthcare professionals have questions about dairy foods. With widespread information available online and in the media, it can feel overwhelming to discern fact from fiction. In this webinar, our dairy experts address common questions and misconceptions that can help health and wellness professionals feel confident in evidence-based guidance when it comes to dairy's role in health and sustainability.
Announcements
No announcements at this time.