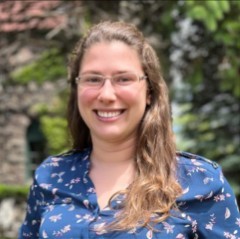 Amy Barkley
Livestock Specialist
CCE Erie County
21 South Grove Street
East Aurora, NY 14052
cell 716-640-0844
email Amy
Areas of Interest
beef, sheep, goat, and poultry production; beginning farmer support; product quality and consistency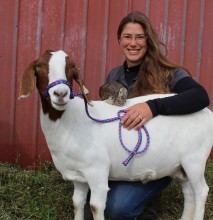 Amy grew up on a small farm in Northeastern Pennsylvania, and earned her Bachelor's Degree in Animal Science with a minor in Poultry and Avian Science from Penn State University. After graduation, she attained her Master's Degree in Animal Science from Penn State, where her research focused in renewable, alternative bedding materials for broiler production and their impacts on broiler performance, welfare, and the environment. Following graduation, Amy worked in quality assurance for a national egg company, working with farms of all sizes across the nation to ensure compliance in food safety, nutrition, product quality, and animal welfare. Amy and her husband Zach reside in East Concord, NY on a farm which they are excited to make their own. In her free time, she tends to an extensive garden, small orchard, and honeybees, and loves cooking and baking. Amy is looking forward to working with area farmers to ensure their current and continued success.


Upcoming Events
Economic Feasibility Case Study of Co-Digestion of Manure and Food Waste on a Northern New York Dairy Farm
December 1, 2022
Are you interested in exploring whether a manure and food waste co-digestion enterprise might be feasible at your dairy? This webinar will present the economic feasibility of two scenarios of anaerobic co-digestion on a case dairy farm located in Northern New York.