December 2022 Storm Damage Survey
January 3, 2023
December 2022 Storm Damage Survey
To help public officials understand the extent of storm event damage and guide efforts to be better prepared for future storm events, Cornell Cooperative Extension - Erie is once again collecting storm damage reports for damage to agricultural infrastructure, equipment, livestock, stored crops, or winter produce associated with the December 2022 blizzard.
Reporting survey: https://cornell.ca1.qualtrics.com/jfe/form/SV_9AytO5D9oYvRCXc
Alternatively, you can scan this QR Code with your phone or tablet to complete the short survey.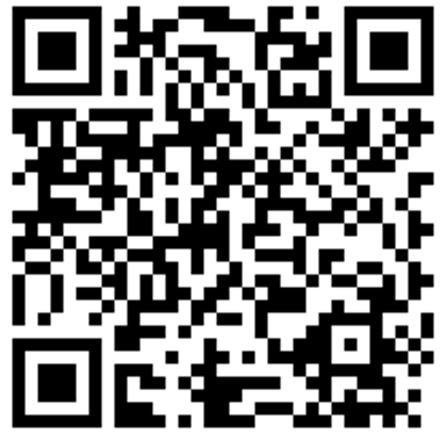 Federal disaster declarations are in place for both the November and December events. We also recommend that you contact the local Farm Service Agency office (in Erie County: 716-652-1400) about damage to your operation. This may be an important step if or when federal assistance becomes available, most likely in the form of low-interest disaster recovery loans.
We hope you are on your way to recovering from these extreme events. We know farming is hard work with inherent risks. Still, back-to-back extreme winter storm events are more than most of us are ever prepared to deal with. Please accept our sincere condolences if your farm was among the local operations that suffered damage during one or both recent events. And don't hesitate to contact us if we can be of assistance at this time. John Whitney is available to enter damage survey information on your behalf if that's helpful. (jrw44@cornell.edu). John's cell phone is 716-796-3204. Lauren Wight in the Erie County Farm Service Agency office can also help enter information for you.
Farming can be stressful even without extreme storm events. We want to remind you that if you are feeling unusual levels of stress at any time, you might want to reach out to NY Farmnet. NY FarmNet is always free and confidential, phone 1-800-547-3276.
Upcoming Events
Is Grazing Sheep Beneath Solar Arrays and Opportunity for Your Future?
September 25, 2023
Mt. Morris, NY
Grazing sheep beneath utility-scale solar arrays can build wealth of present and future sheep farmers as vegetation management service providers and access to additional pasture. The Cornell Cooperative Enterprise Program (CEP) conducted a survey earlier this year completed by over 600 farmers. Farmers identified barriers to grazing sheep under solar arrays and weighed in on need for a producer-led organization to negotiate contracts on their behalf, coordinate logistics of multiple flocks, provide transport of sheep to and from the site, care for sheep while on-site, and provide supplemental mowing. Additional questions focused on processing and marketing needs.
Technology for Grazing Dairies Webinar
September 27, 2023
Join us for this free webinar! Brought to you by the dairy specialists of CCE NWNY and SWNY Dairy, Livestock and Field Crops Programs.
Protecting Against Murphy's Law: A FREE Live Seminar for Veterans.
October 4, 2023
What Can Go Wrong, Will Go Wrong!
Good ole' Murphy's Law is probably the best description of what it's like to be a farmer that there is! Join Cornell Cooperative Extension Farm Business Management Specialist, Katelyn Walley-Stoll, to learn more about the 5 areas of risk on farms and how to develop strategies to manage those risks. Participants will have the opportunity to identify areas of risk on their own farms and brainstorm ways to (try to) prevent the inevitable!
Registration is REQUIRED by visiting https://tinyurl.com/CCERisk or call Kelly at 585-268-7644.
Announcements
No announcements at this time.