Cornell Meat Suite Relaunch - Is Your Profile Up to Date?
November 14, 2022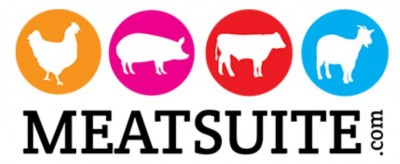 A Message from Matt LeRoux - Creator of Meat Suite:
Greetings MeatSuite farmers,
I am pleased to announce that a NEW and improved version of MeatSuite is now live. While live, the site is also still getting upgrades and improvements. There are many important details in this email, so please read it carefully.
I will hold a MeatSuite Orientation Webinar on Nov. 16.
MeatSuite Orientation Webinar:
Learn how to create an account and products on the new MeatSuite. Learn about new features and marketing tips that help you take full advantage of this free resource.
Date & time: Wednesday, Nov. 16 at 7:00 PM
Registration: Please register in advance at https://cornell.zoom.us/meeting/register/tJYkf-mvrTwjE9QUGy9ub4saaTqF6s7q1OsW
Some upgrades to the site include:
A new format that allows consumers to search by product (halves/ quarters/ bundles), price range, and product traits (heritage breed/pasture raised/etc.).
We've added a "check availability" button on products so that consumers can send your farm a message directly through the site instead of having to go through other means such as email or calling (they can still do those if they prefer).
Optional text alert feature, so you know when you have an inquiry to reply to.
A place to upload your farm logo as well as one picture.
Are your MeatSuite profile, products and prices up to date?
On Jan. 1, 2023, MeatSuite will ONLY display farm products that have been updated in the past year. If a profile has not been updated in a year, it is not visible to potential customers. Here's how to access your account on the new site:
Step 1: Visit www.meatsuite.com and click on "for farmers" in the upper left-hand corner.
Step 2: Use your MeatSuite log-in information (use the email address you used when you set up the account). If you forgot your password, you can use the "forgot password" function.
Step 3: Update your products and prices. Upload a logo or a picture. Take a look at your farm description, etc.. Please note: Only farms with products and prices will be listed on the new version, so make sure you have a bulk meat product and price set before you log-in.
It is best to work on your farm description, product description, and prices offline on a document on your computer. When you have it all set and edited, then log-in to MeatSuite to paste the information onto your profile.
If you have any questions, please contact me at mnl28@cornell.edu
Thanks, Matt
Upcoming Events
Is Grazing Sheep Beneath Solar Arrays and Opportunity for Your Future?
September 25, 2023
Mt. Morris, NY
Grazing sheep beneath utility-scale solar arrays can build wealth of present and future sheep farmers as vegetation management service providers and access to additional pasture. The Cornell Cooperative Enterprise Program (CEP) conducted a survey earlier this year completed by over 600 farmers. Farmers identified barriers to grazing sheep under solar arrays and weighed in on need for a producer-led organization to negotiate contracts on their behalf, coordinate logistics of multiple flocks, provide transport of sheep to and from the site, care for sheep while on-site, and provide supplemental mowing. Additional questions focused on processing and marketing needs.
Technology for Grazing Dairies Webinar
September 27, 2023
Join us for this free webinar! Brought to you by the dairy specialists of CCE NWNY and SWNY Dairy, Livestock and Field Crops Programs.
Protecting Against Murphy's Law: A FREE Live Seminar for Veterans.
October 4, 2023
What Can Go Wrong, Will Go Wrong!
Good ole' Murphy's Law is probably the best description of what it's like to be a farmer that there is! Join Cornell Cooperative Extension Farm Business Management Specialist, Katelyn Walley-Stoll, to learn more about the 5 areas of risk on farms and how to develop strategies to manage those risks. Participants will have the opportunity to identify areas of risk on their own farms and brainstorm ways to (try to) prevent the inevitable!
Registration is REQUIRED by visiting https://tinyurl.com/CCERisk or call Kelly at 585-268-7644.
Announcements
No announcements at this time.