We are in Deer Worm Season: An update from Dr. tatiana Stanton
September 7, 2022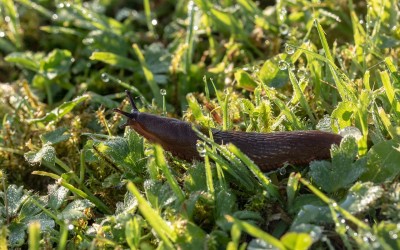 Update from Dr. tatiana Stanton
September 2, 2022
Hi Folks,
I wanted to caution folks, that I have had a couple of people contact me about deer worm infections in their goats or sheep in the last two weeks. The incidence of deer worm infections goes up sharply as we get into fall so be sure to familiarize yourself with typical signs etc. There are videos of infected animals and a bunch of information from the 4 year Cornell study on deer worm at https://blogs.cornell.edu/smallruminantparasites/chemical-treatment-protocols/ .
The protocol for the study was:
Safeguard (10% Fenbendazole) orally for 5 days at 25 mg per kg of live weight (1  cc per 10 pounds of live weight). FARAD provided a meat withdrawal period of 14 days for goats and 54 days for sheep for Safeguard at this dosage..
Dexamethasone injectable 2 mg/mL IM at 0.2 mg/kg live weight for first 3 days and 0.1 mg/kg next 2 days (1/2 cc of Dexamethasone per 10 pounds live weight for the first 3 days, followed by  cc Dexamethasone for next 2 days). Ewes and does in last month of pregnancy are not to receive Dexamethasone. Instead, they will receive flunixin meglumine (Banamine㈢) 50 mg/mL at the rate of 1 cc/100 lb live weight (1.1 mg/kg) orally for 5 days. FARAD provided a meat withdrawal period of 60 days for Banamine at this dosage.
1/4 cc of either "Product A" or "Product B" SQ for 5 days for each 10 pounds of live weight determined by whether the animal has been assigned to "Treatment A" or "Treatment B". One of these products is an Ivermectin Placebo and the other is Ivermectin 1% injectable administered at 0.5 mg/kg live wt. FARAD provided a meat withdrawal period of 96 days for both goats & sheep.
Please plan on discussing these protocols with your vet. Some vets like to go 6 days rather than 5 days, some like to keep the dexamethasone at full strength for all 5 or 6 days rather than halving it after the first 3 days. Your vet should also check with FARAD to see what withdrawal periods FARAD is now recommending. As you can see above the meat withdrawal on the ivermectin at these heavy dosages is quite long so deciding to include ivermectin in your protocol has implications you really need to weigh before deciding to include it in your protocol. Some vets like to include Thiamine, etc.
A chart with the exact amounts of each drug is on Page 4 of https://cpb-us-e1.wpmucdn.com/blogs.cornell.edu/dist/e/7832/files/2017/11/Deer-Worm-Instructions-Study-Farmers-1wild04.pdf
Additionally, some of us had very little barber pole worm and other gastrointestinal worm parasite issues in our animals this summer what with all the hot, dry weather but now that we have had some rain, several farmers are reporting that their parasitic worm infections in their goats and sheep are increasing and they are getting some pretty anemic animals. Keep vigilant about doing your 5 point checks regularly and including FAMACHA scoring in the checks.
Best of luck, tatiana
Upcoming Events
Is Grazing Sheep Beneath Solar Arrays and Opportunity for Your Future?
September 25, 2023
Mt. Morris, NY
Grazing sheep beneath utility-scale solar arrays can build wealth of present and future sheep farmers as vegetation management service providers and access to additional pasture. The Cornell Cooperative Enterprise Program (CEP) conducted a survey earlier this year completed by over 600 farmers. Farmers identified barriers to grazing sheep under solar arrays and weighed in on need for a producer-led organization to negotiate contracts on their behalf, coordinate logistics of multiple flocks, provide transport of sheep to and from the site, care for sheep while on-site, and provide supplemental mowing. Additional questions focused on processing and marketing needs.
Technology for Grazing Dairies Webinar
September 27, 2023
Join us for this free webinar! Brought to you by the dairy specialists of CCE NWNY and SWNY Dairy, Livestock and Field Crops Programs.
Protecting Against Murphy's Law: A FREE Live Seminar for Veterans.
October 4, 2023
What Can Go Wrong, Will Go Wrong!
Good ole' Murphy's Law is probably the best description of what it's like to be a farmer that there is! Join Cornell Cooperative Extension Farm Business Management Specialist, Katelyn Walley-Stoll, to learn more about the 5 areas of risk on farms and how to develop strategies to manage those risks. Participants will have the opportunity to identify areas of risk on their own farms and brainstorm ways to (try to) prevent the inevitable!
Registration is REQUIRED by visiting https://tinyurl.com/CCERisk or call Kelly at 585-268-7644.
Announcements
No announcements at this time.