USDA Ready to Help NY Farmers Recover from Recent Storms
Amy Barkley, Livestock Specialist
Southwest New York Dairy, Livestock and Field Crops Program
July 22, 2021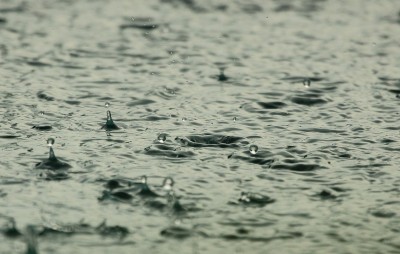 FOR IMMEDIATE RELEASE
Contact: Lynnette Wright
315-477-6309
USDA Ready to Help New York Farmers Recover from Recent Storms
SYRACUSE, New York, July 16, 2021 — Recent extreme weather conditions have impacted farmers and ranchers in New York. The U.S. Department of Agriculture (USDA), through the Farm Service Agency (FSA), has disaster assistance programs available to help agricultural producers recover after natural disasters, including floods.
"FSA offers a variety of disaster assistance programs to support farmers through times of adversity," said Mark Dennis, Acting State Executive Director for FSA in New York. "Many disaster programs have a 30-day window to report losses, so once producers are able to evaluate their losses, it is important to contact the local FSA office to report all damages and losses and learn more about how we can assist."
The FSA Emergency Conservation Program provides funding and technical assistance for farmers and ranchers to rehabilitate farmland damaged by natural disasters.
FSA offers many programs to help producers recover from losses, including the Livestock Indemnity Program (LIP), the Emergency Assistance for Livestock, Honeybees, and Farm-Raised Fish Program (ELAP), Emergency Forest Restoration Program and the Tree Assistance Program. Producers located in counties receiving a primary or contiguous disaster designation are eligible for low-interest emergency loans to help them recover from production and physical losses.
To participate in LIP, producers must submit a notice of loss to their local FSA office within 30 calendar days of when the loss of livestock is apparent. In addition, livestock producers should bring supporting evidence, including documentation of the number and kind of livestock that died, photographs or video records to document the loss, purchase records, veterinarian records, production records, and other similar documents. Owners who sold injured livestock for a reduced price because the livestock was injured due to an adverse weather event, must provide verifiable evidence of the reduced sale of the livestock.
To participate in ELAP, producers must submit a notice of loss to their local FSA office within 30 calendar days of when the loss is apparent. Producers should also maintain records and receipts documenting that livestock were removed from the grazing pasture due to adverse weather, costs of transporting livestock feed to eligible livestock, receipts for equipment rental fees for hay lifts, and feed purchase receipts.
Compensation also is available to producers who purchased coverage through FSA's Noninsured Crop Disaster Assistance Program, which protects non-insurable crops against natural disasters that result in lower yields, crop losses or prevented planting. Eligible producers must have purchased NAP coverage for 2021 crops and file a notice of loss and application for payment on qualifying crops.
Please contact your local FSA office for more information about our disaster assistance programs or visit farmers.gov/recover.
ญญญญญญญญญญญญญญญญญญญญญญญญญญญญญ___________________________________________________________________________
Lynnette Wright
Public Affairs & State Outreach Specialist
New York State Office
USDA-Farm Service Agency
Office: 315.477.6309
Cell: 315.657.7950
Upcoming Events
Is Grazing Sheep Beneath Solar Arrays and Opportunity for Your Future?
September 25, 2023
Mt. Morris, NY
Grazing sheep beneath utility-scale solar arrays can build wealth of present and future sheep farmers as vegetation management service providers and access to additional pasture. The Cornell Cooperative Enterprise Program (CEP) conducted a survey earlier this year completed by over 600 farmers. Farmers identified barriers to grazing sheep under solar arrays and weighed in on need for a producer-led organization to negotiate contracts on their behalf, coordinate logistics of multiple flocks, provide transport of sheep to and from the site, care for sheep while on-site, and provide supplemental mowing. Additional questions focused on processing and marketing needs.
Technology for Grazing Dairies Webinar
September 27, 2023
Join us for this free webinar! Brought to you by the dairy specialists of CCE NWNY and SWNY Dairy, Livestock and Field Crops Programs.
Protecting Against Murphy's Law: A FREE Live Seminar for Veterans.
October 4, 2023
What Can Go Wrong, Will Go Wrong!
Good ole' Murphy's Law is probably the best description of what it's like to be a farmer that there is! Join Cornell Cooperative Extension Farm Business Management Specialist, Katelyn Walley-Stoll, to learn more about the 5 areas of risk on farms and how to develop strategies to manage those risks. Participants will have the opportunity to identify areas of risk on their own farms and brainstorm ways to (try to) prevent the inevitable!
Registration is REQUIRED by visiting https://tinyurl.com/CCERisk or call Kelly at 585-268-7644.
Announcements
No announcements at this time.