Opportunity for Graziers to Fine Tune their Grazing Skills
Amy Barkley, Livestock Specialist
Southwest New York Dairy, Livestock and Field Crops Program
July 21, 2021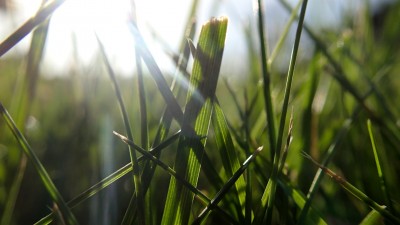 Project Objective: Graziers who participate will fine tune their grazing skills to help improve pasture output by learning how weather conditions (rainfall, temperature) interact with management decisions (residue height, rest) to affect regrowth in their pastures
Target Audience: graziers throughout NY state utilizing rotational grazing strategies
Program Plan:
Participants will identify 1-2 pastures to record weekly measurements of grass height, as well as rainfall amounts for their location.
To enroll, farms should send Betsy Hicks (bjh246@cornell.edu) or Troy Bishopp (troy-bishopp@verizon.net) :

Name, email, phone number
Location of pasture (GPS coordinates)
Elevation of pasture
Nearest town
What you're grazing (beef steers, beef cow/calf, dairy heifers, dairy cows, etc)
Starting height of pasture for that week

Weekly, farms should report:

Rainfall for the week (inches)
Height of pasture (inches)
Date pasture was grazed or clipped
If pasture was grazed or clipped, height of residual (inches)

From these enrollment & weekly measurements, Betsy & Troy will calculate:
Graziers should do their measurements on the same day every week, but they can choose to do measurements on any day from Monday to Thursday.
Measurements can be sent to Betsy/Troy via email, text or phone call by Thursday at NOON each week.
Betsy & Troy will compile the weekly grazing report, to be sent out on Friday morning each week. Once a month during the grazing season, Betsy & Troy will hold an open grazing call for participants to compare notes.
Participants can join the project and calls at any time during the grazing season. The more the merrier!
If you'd like to receive the results only, email Betsy Hicks at bjh246@cornell.edu to be added to the list of people who receive the weekly reports.
Upcoming Events
Is Grazing Sheep Beneath Solar Arrays and Opportunity for Your Future?
September 25, 2023
Mt. Morris, NY
Grazing sheep beneath utility-scale solar arrays can build wealth of present and future sheep farmers as vegetation management service providers and access to additional pasture. The Cornell Cooperative Enterprise Program (CEP) conducted a survey earlier this year completed by over 600 farmers. Farmers identified barriers to grazing sheep under solar arrays and weighed in on need for a producer-led organization to negotiate contracts on their behalf, coordinate logistics of multiple flocks, provide transport of sheep to and from the site, care for sheep while on-site, and provide supplemental mowing. Additional questions focused on processing and marketing needs.
Technology for Grazing Dairies Webinar
September 27, 2023
Join us for this free webinar! Brought to you by the dairy specialists of CCE NWNY and SWNY Dairy, Livestock and Field Crops Programs.
Protecting Against Murphy's Law: A FREE Live Seminar for Veterans.
October 4, 2023
What Can Go Wrong, Will Go Wrong!
Good ole' Murphy's Law is probably the best description of what it's like to be a farmer that there is! Join Cornell Cooperative Extension Farm Business Management Specialist, Katelyn Walley-Stoll, to learn more about the 5 areas of risk on farms and how to develop strategies to manage those risks. Participants will have the opportunity to identify areas of risk on their own farms and brainstorm ways to (try to) prevent the inevitable!
Registration is REQUIRED by visiting https://tinyurl.com/CCERisk or call Kelly at 585-268-7644.
Announcements
No announcements at this time.