NYS Schools Seeking Beef and Pork for Farm to School Programs
Amy Barkley, Livestock Specialist
Southwest New York Dairy, Livestock and Field Crops Program
December 9, 2020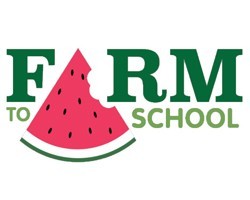 Schools Seeking Beef and Pork for Farm to School Programs
By Becky O'Connor, Farm to Institution Coordinator, Cornell Cooperative Extension - Harvest NY
Schools across NYS are looking for NY raised beef and pork products to use in their school lunch programs. These schools are looking to qualify for the 30% NY Initiative by spending at least 30% of their lunch budget on foods grown, raised, and produced in NY. If they qualify, they will receive $0.25 per meal in reimbursement from NYS—that's a $0.19 increase from the $0.056 they currently receive. It may sound like a small number, but multiplied by hundreds or thousands of meals served each day, the extra $0.19 goes a long way and schools are using it to purchase even more NY agricultural products.
Harvest NY created a guide and video tutorial specifically for NYS food producers to help them understand this initiative and how their products might qualify.
A few quick facts:
For this initiative, a "New York State food product" is:

Anything grown, harvested, or produced in NY; OR
A food item processed inside or outside NYS comprising of 51% or more agricultural raw materials grown, harvested, or produced in NYS, by weight or volume.

If a product is NYS Grown & Certified, it automatically counts.
For products not NYS Grown & Certified, schools need to provide some backup demonstrating NY origin.

For meat, schools need to provide documentation from the farmer and the processor. There are Farm to School Coordinators across NYS who can help schools and producers with this paperwork, so don't let this put you off!

Any meat product must be processed in a USDA facility. The facility does not have to be in NYS.
Schools are looking for a wide range of products: ground beef, ground pork, sausage links, sausage patties, hamburger patties, etc. Fat content can vary, but should not exceed 15%.
Some schools are interested in one-time purchases, and others are looking to make several purchases throughout the school year.
The amount of meat needed varies by district size. There are some very small school districts that might just need 15lbs!
The price schools can pay also varies. In general, for ground beef schools in WNY and the Southern Tier have some current sources that range from about $3.75-$4.95/lb.
Some districts need products delivered, but others can pick up from your farm.
There is a network of Farm to School Coordinators and Farm to School support personnel across NYS who help farmers like you get their products onto lunch trays in their communities. We know this information can be overwhelming, but we have successfully helped small and large farms work with schools, from delivery logistics all the way through paperwork. Questions? Contact Becky O'Connor, WNY Farm to Institution Coordinator, Cornell Cooperative Extension - Harvest NY: rao84@cornell.edu or (845)706-0293.
Upcoming Events
Is Grazing Sheep Beneath Solar Arrays and Opportunity for Your Future?
September 25, 2023
Mt. Morris, NY
Grazing sheep beneath utility-scale solar arrays can build wealth of present and future sheep farmers as vegetation management service providers and access to additional pasture. The Cornell Cooperative Enterprise Program (CEP) conducted a survey earlier this year completed by over 600 farmers. Farmers identified barriers to grazing sheep under solar arrays and weighed in on need for a producer-led organization to negotiate contracts on their behalf, coordinate logistics of multiple flocks, provide transport of sheep to and from the site, care for sheep while on-site, and provide supplemental mowing. Additional questions focused on processing and marketing needs.
Technology for Grazing Dairies Webinar
September 27, 2023
Join us for this free webinar! Brought to you by the dairy specialists of CCE NWNY and SWNY Dairy, Livestock and Field Crops Programs.
Protecting Against Murphy's Law: A FREE Live Seminar for Veterans.
October 4, 2023
What Can Go Wrong, Will Go Wrong!
Good ole' Murphy's Law is probably the best description of what it's like to be a farmer that there is! Join Cornell Cooperative Extension Farm Business Management Specialist, Katelyn Walley-Stoll, to learn more about the 5 areas of risk on farms and how to develop strategies to manage those risks. Participants will have the opportunity to identify areas of risk on their own farms and brainstorm ways to (try to) prevent the inevitable!
Registration is REQUIRED by visiting https://tinyurl.com/CCERisk or call Kelly at 585-268-7644.
Announcements
No announcements at this time.