Farmland: To Purchase or to Lease?
Amy Barkley, Livestock Specialist
Southwest New York Dairy, Livestock and Field Crops Program
November 23, 2020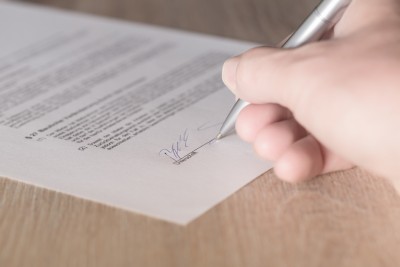 This year's growing season is coming to a rapid close. In thinking to the year ahead, how, where, and at what scale we want to farm may come back under the lens of consideration. Perhaps there is an opportunity to increase forage and crop production by expanding into more acreage. Maybe a chance to get into farming has presented itself. Whether you are looking to start a farm or are a seasoned farmer looking to expand the acreage of your enterprise, you can choose to either lease or purchase land.
Before making the decision to lease or buy, understanding your business needs is an important first step to narrowing down available properties. For example, vegetables thrive more readily in good quality soil, livestock operations may benefit from available fencing and barns, and mushroom cultivation requires woodland that is easy to access by people and equipment. Distance to an identified market is also a consideration, as is a purchaser's or renter's personal fit with the area or region.
Leasing land offers flexibility and can be a way to attain extra acreage for a current operation or to start building a farm business without the large, upfront financial commitment that buying entails. If leasing, drawing up a contract that is agreed upon by both parties is vital. While handshake agreements can work, contracts leave nothing left unknown and allow for peace of mind for both the landowner and renter. Considerations for lease agreements include what can be grown, what previously existing infrastructure is available to use, which party will maintain upkeep of which portions of the property, length of the arrangement, what the payment rate will be, and when payments are due.
There are multiple ways to find land available for sale or lease. Local classified ads, real estate websites, bulletin boards at local businesses, and talking to neighbors with farmland are great places to start. Farmland for a New Generation New York is another tool to keep in mind when the search for land begins. The program connects current landowners with potential buyers or leasees. It allows for searches by region, acreage (both open and wooded), infrastructure and equipment availability, and permitted crops and livestock. There is also an opportunity to create an online profile for landowners to review and contact you, should they have a property that may meet your needs. More about this free program can be found at https://nyfarmlandfinder.org.
If you are interested in learning more about leasing or purchasing farmland, contact Livestock and Beginning Farm Specialist, Amy Barkley, at 716-640-0844 or amb544@cornell.edu.
Upcoming Events
Is Grazing Sheep Beneath Solar Arrays and Opportunity for Your Future?
September 25, 2023
Mt. Morris, NY
Grazing sheep beneath utility-scale solar arrays can build wealth of present and future sheep farmers as vegetation management service providers and access to additional pasture. The Cornell Cooperative Enterprise Program (CEP) conducted a survey earlier this year completed by over 600 farmers. Farmers identified barriers to grazing sheep under solar arrays and weighed in on need for a producer-led organization to negotiate contracts on their behalf, coordinate logistics of multiple flocks, provide transport of sheep to and from the site, care for sheep while on-site, and provide supplemental mowing. Additional questions focused on processing and marketing needs.
Technology for Grazing Dairies Webinar
September 27, 2023
Join us for this free webinar! Brought to you by the dairy specialists of CCE NWNY and SWNY Dairy, Livestock and Field Crops Programs.
Protecting Against Murphy's Law: A FREE Live Seminar for Veterans.
October 4, 2023
What Can Go Wrong, Will Go Wrong!
Good ole' Murphy's Law is probably the best description of what it's like to be a farmer that there is! Join Cornell Cooperative Extension Farm Business Management Specialist, Katelyn Walley-Stoll, to learn more about the 5 areas of risk on farms and how to develop strategies to manage those risks. Participants will have the opportunity to identify areas of risk on their own farms and brainstorm ways to (try to) prevent the inevitable!
Registration is REQUIRED by visiting https://tinyurl.com/CCERisk or call Kelly at 585-268-7644.
Announcements
No announcements at this time.