Empire Sheep Producers Association (ESPA) Annual Meeting
---
Event Details
Date
February 26, 2022
Time
2pm - 4pm
Location
Online via Zoom

Host
Southwest New York Dairy, Livestock and Field Crops Program
Mary Jeanne Packer
518-692-2700
email Mary Jeanne Packer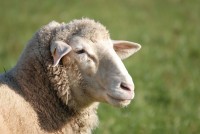 The Empire Sheep Producers Association 2022 Annual Meeting will be held via Zoom on Saturday February 26, beginning at 2 pm. All ESPA members, other sheep producers, and people affiliated with NYS's sheep industry are invited to attend.
The Zoom link is:
https://us02web.zoom.us/j/86965338798?pwd=SG5xSHNuMXVXbXNhTytzOHFhalFXUT09
Or dial in: 646 876 9923
Meeting ID: 869 6533 8798
Passcode: 151598
Lewis Fox, co-founder and partner in ESPA-member Agrivoltaic Solutions and a founding board member of the Ithaca-based American Solar Grazing Association is the invited guest speaker. He is expected to cover what sheep farmers need to know and do as far as working with a solar operation including setting up a contract, what your responsibilities are, how to manage fencing and water, and other topics. Agrivoltaic Solutions currently grazes solar assets for multiple firms in New York State, Vermont and Pennsylvania. Lewis Fox has a BS in Animal Science from Cornell University and has extensive experience within the dairy industry. Lewis managed large scale cow, sheep and goat dairies in New York, and grew up on an organic grazing dairy in Vermont.
Other invited presenters include NYS Assembly member Carrie Woerner (D-Round Lake) who will speak about the state's new textile supply chain expansion initiative that she is championing. Confirmed speaker Gail Parrinello, President of the non-profit Hudson Valley Textile Project will update the group on the work that is now underway by her organization to develop a commercial scouring facility slated to open in fall 2022 that will address the wool marketing needs of sheep farmers and fiber processing facilities across NYS and the northeast; and Jessica Brooks (invited) from NYS Dept. of Ag & Markets who will provide information about how sheep farmers can get involved with the NYS Grown and Certified Program for marketing wool and wool products and the benefits of certification.
Dana Havas, Agriculture Team Leader, Cornell Cooperative Extension Cortland County will speak about the accomplishments of the animal fiber subcommittee of the Cornell Livestock PWT. The sub-PWT develops and provides programming and educational opportunities and identifies areas of research that improve the welfare of the NYS animal fiber community and its stakeholders. Niko Kochendoerfer and tatiana Stanton from Cornell University sheep program will provide updates, as well.
The annual ESPA business meeting will follow the program. All ESPA members in good standing may vote and non-members are welcome to attend. The meeting agenda will include 2022 budget approval, revised bylaws adoption, a legislative report, reports from 2021 Empire Classic Youth Show in Batavia and the Canandaigua Ewe Show, updates on 2021 wool pools and plans for 2022, planning for the 2022 State Fair, election of 2022 officers, and other business.


Upcoming Events
Organic Farmer-to-Farmer Meetings
April 4, 2023
: NYCO Field Crop Meeting


Geneva, NY

NYCO's field crops meeting has been rescheduled to April 4th, 2023 from 9 am - 1 pm. This meeting is free for all farmers to attend and participants are encouraged to bring a dish to pass for lunch.
How to Value Your Business, Planning for the Future
April 4, 2023
April 11, 2023
April 18, 2023

This three-week workshop series for livestock-based businesses will be held online. It is specifically targeted at existing meat, fiber, small ruminant dairy, or other livestock value-added processing businesses. A team of Cornell Cooperative Extension Educators will provide tools to assess your existing business and to assist in understanding options for business expansion or transfer. The workshop series will also be of benefit to livestock value-added business startups and is of relevance to both owners and employees in management positions.
Business Planning for Beginning Farmers
April 10, 2023
Jamestown, NY
Business plans for farms are often viewed as yet another chore to do and usually result in dusty binders taking up space on the office shelf. This discussion based workshop will walk you through the mental exercise of planning your future agricultural adventures. Participants will leave with a better understanding of the use of a business plan, the essential components, and a "to-do" list of things to think about to inform future planning efforts. Additional opportunities for one-on-one follow up will also be offered. FSA Borrower credits may be made available for your attendance. This workshop will be taught by Katelyn Walley-Stoll, Team Leader and Farm Business Management Specialist from the Southwest New York Dairy, Livestock, and Field Crops Program with Cornell Cooperative Extension. She is a graduate of Cornell University with a degree in Animal Science and Ag Business Management, and owns and operates a diversified livestock farm.
$5 per person REGISTER