NYS DEC delays enforcement of the pesticide certification period
Joshua Putman, Field Crops and Forage Specialist
Southwest New York Dairy, Livestock and Field Crops Program
April 8, 2020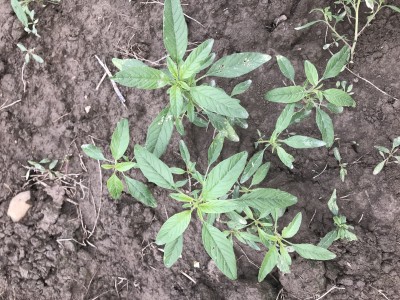 Certified applicators and technicians are required to have a valid certification ID card in their possession in order to work. Many of them will not be able to obtain the continuing education credits required for recertification because all classroom courses are cancelled in the near term. Additionally, the only other method of qualifying for recertification, via a recertification exam, is not an option because the certification exam sessions through the end of April will be cancelled. There is computer-based training available, but that is not a good option for people in remote parts of the state or those who do not have access to computers or are not computer proficient. Enforcement discretion is being pursued to delay enforcement of the pesticide certification period.
At this time, DEC will allow any applicator whose certification lapsed on or after November 1, 2019, to continue to operate until 60 days after the expiration of Executive Order 202 and any extensions issued to it. Penalty training credits that would otherwise be required for these applicators, will also be waived. This extension will allow time for courses to start opening back up, recertification exams to become available, and for staff to keep pace with pending applications.
DEC will re-assess the situation periodically to determine if this allowance for certifications will need to be extended further. Certified applicators for whom this extension applies can carry a copy of the enforcement discretion letter along with their ID card to show customers, inspectors, commercial permittees, and others, as necessary, that they are still allowed to operate. Additional information about business registration and recertifications can be found on the NYS DEC website.
Upcoming Events
Is Grazing Sheep Beneath Solar Arrays and Opportunity for Your Future?
September 25, 2023
Mt. Morris, NY
Grazing sheep beneath utility-scale solar arrays can build wealth of present and future sheep farmers as vegetation management service providers and access to additional pasture. The Cornell Cooperative Enterprise Program (CEP) conducted a survey earlier this year completed by over 600 farmers. Farmers identified barriers to grazing sheep under solar arrays and weighed in on need for a producer-led organization to negotiate contracts on their behalf, coordinate logistics of multiple flocks, provide transport of sheep to and from the site, care for sheep while on-site, and provide supplemental mowing. Additional questions focused on processing and marketing needs.
Technology for Grazing Dairies Webinar
September 27, 2023
Join us for this free webinar! Brought to you by the dairy specialists of CCE NWNY and SWNY Dairy, Livestock and Field Crops Programs.
Protecting Against Murphy's Law: A FREE Live Seminar for Veterans.
October 4, 2023
What Can Go Wrong, Will Go Wrong!
Good ole' Murphy's Law is probably the best description of what it's like to be a farmer that there is! Join Cornell Cooperative Extension Farm Business Management Specialist, Katelyn Walley-Stoll, to learn more about the 5 areas of risk on farms and how to develop strategies to manage those risks. Participants will have the opportunity to identify areas of risk on their own farms and brainstorm ways to (try to) prevent the inevitable!
Registration is REQUIRED by visiting https://tinyurl.com/CCERisk or call Kelly at 585-268-7644.
Announcements
No announcements at this time.