Northeast SARE is now accepting applications for its 2022 Farmer Grant Proposals
Camila Lage, Dairy Management Specialist
Southwest New York Dairy, Livestock and Field Crops Program
September 20, 2021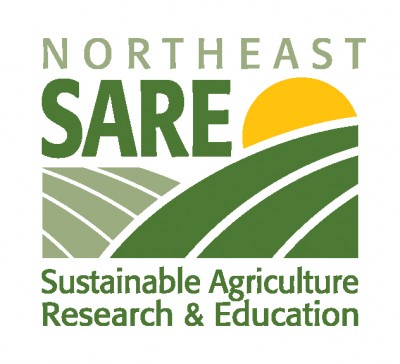 This program is for farmers making at least $1,000 gross annually who have an innovative idea they want to test using a field trial, on-farm demonstration, or other method. Successful applicants develop projects that can address questions that are directly related with profitability, better stewardship, and stronger rural communities.
Who can apply, what funds can be used for and what funds cannot be used for:
Farmers in Connecticut, Delaware, Maine, Maryland, Massachusetts, New Hampshire, New Jersey, New York, Pennsylvania, Rhode Island, Vermont, West Virginia, and Washington, D.C. are welcome to apply.
Funds can be used to conduct the research project including paying farmers for their time, project-related materials, project costs like consulting fees or soil tests, and any communications or outreach expenses associated with telling others about project results.
A technical advisor-often an extension agent, crop consultant, other service professional or farmer with advanced expertise-must also be involved.
Grant awards are capped at $30,000 per project and projects up to 3 years are accepted.
Farmer Grant funds cannot be used to start a farm, build any facility, purchase durable equipment like tractors or computers, purchase livestock, or for any utility, telephone, or other costs that would be there in the absence of the project.
Recipients of the Farmer Grant are expected to collect and manage reliable data about their project and convey this information clearly through annual and final reports.
Application materials, including detailed instructions and supporting documents, are posted at
https://northeast.sare.org/grants/get-a-grant/farmer-grant-program/
If you are interested in learning more about it you can register for the Farmer Grant Webinar that will happen on October 5, 2021 at noon here
Please contact Amy Barkley, Livestock and Beginning Farm Specialist, at 716-640-0844 and amb544@cornell.edu or Camila Lage, Dairy Management Specialist, at 607-422-6788 and cd546@cornell.edu if you are interested in applying for a NE-SARE Farmer Grant or if you have an idea you want to discuss.
Upcoming Events
Transition Cow Tuesdays Webinar Series
November 2, 2021
November 9, 2021
November 16, 2021
November 23, 2021
November 30, 2021
December 7, 2021
December 14, 2021

Have you…
been working with the farm transition cow program but want to know more about the how, what and why?
wanted to improve the transition cow performance of your herd but need to know where to start?
wanted to increase the skills you bring to the farm or your farm employer?
been wondering where you'll find the time to attend a course or workshop?
Agricultural Supervisory Leadership Certificate Program - Managing Performance
November 16, 2021
November 23, 2021
November 30, 2021
December 7, 2021
December 14, 2021
December 21, 2021

Online course to help people lead and retain employees
African Swine Fever - What Does it Mean for You?
December 1, 2021
Join us for a virtual discussion on the status of and risks facing New York pig farms from African Swine Fever (ASF). Eireann Collins, DVM, NYS Department of Agriculture and Markets will be covering the symptoms of ASF and what would happen if the disease reached the US. This will be a short presentation with ample time for questions and answers.
Register
This educational meeting is supported by NYS Department of Agriculture and Markets, Cornell Cooperative Extension Livestock Program Work Team and New York Pork Producers Cooperative.
Announcements
No announcements at this time.