End-of-Season Combine Clean-out Recommendations
Joshua Putman, Field Crops and Forage Specialist
Southwest New York Dairy, Livestock and Field Crops Program
November 19, 2020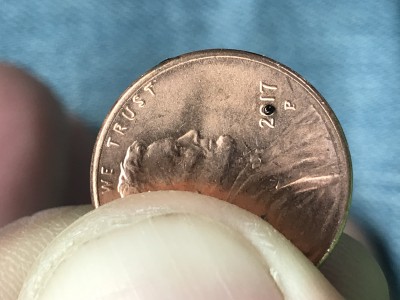 For many growers in Southwest New York, fall harvest is coming to an end. Now is the time to prepare harvest equipment for winter storage. Proper post-harvest preparation includes cleaning all parts of the combine, including the head, feeder-house, rock trap, concaves, cleaning shoes, elevators, grain bin, unloading auger, chopper, rear axle, and chassis before entering storage. These can help reduce the likelihood of animals nesting in the equipment which can lead to electrical damage resulting in fire, improves the function and longevity of parts, and puts a closure to the 2020 growing season. A full combine clean-out protocol is available at the North Central Agriculture and Natural Resource Academy. If you have questions about combine clean-out or have noticed a field with significant pest pressure, contact Josh Putman at 716-490-5572 or jap473@cornell.edu.
Upcoming Events
Is Grazing Sheep Beneath Solar Arrays and Opportunity for Your Future?
September 25, 2023
Mt. Morris, NY
Grazing sheep beneath utility-scale solar arrays can build wealth of present and future sheep farmers as vegetation management service providers and access to additional pasture. The Cornell Cooperative Enterprise Program (CEP) conducted a survey earlier this year completed by over 600 farmers. Farmers identified barriers to grazing sheep under solar arrays and weighed in on need for a producer-led organization to negotiate contracts on their behalf, coordinate logistics of multiple flocks, provide transport of sheep to and from the site, care for sheep while on-site, and provide supplemental mowing. Additional questions focused on processing and marketing needs.
Technology for Grazing Dairies Webinar
September 27, 2023
Join us for this free webinar! Brought to you by the dairy specialists of CCE NWNY and SWNY Dairy, Livestock and Field Crops Programs.
Protecting Against Murphy's Law: A FREE Live Seminar for Veterans.
October 4, 2023
What Can Go Wrong, Will Go Wrong!
Good ole' Murphy's Law is probably the best description of what it's like to be a farmer that there is! Join Cornell Cooperative Extension Farm Business Management Specialist, Katelyn Walley-Stoll, to learn more about the 5 areas of risk on farms and how to develop strategies to manage those risks. Participants will have the opportunity to identify areas of risk on their own farms and brainstorm ways to (try to) prevent the inevitable!
Registration is REQUIRED by visiting https://tinyurl.com/CCERisk or call Kelly at 585-268-7644.
Announcements
No announcements at this time.