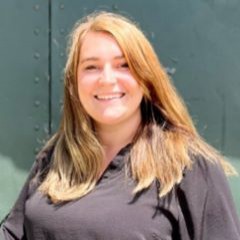 Katelyn Walley
Business Management Specialist and Team Leader
CCE Cattaraugus County
28 Parkside Drive
Ellicottville, NY 14731
cell 716-640-0522
email Katelyn
Areas of Interest
Dairy & Beef Farm Business Summaries, Market Analysis, Business Planning, Adult Learning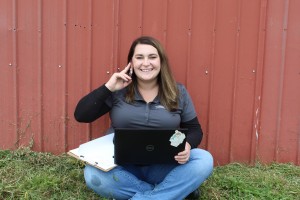 Katelyn Walley will be working on programming related to financial management, business summaries, production economics, business planning, and market analysis while also working to identify the needs of the region.
Katelyn grew up on a dairy farm in Walton, NY that is still operated by her family. She earned her Bachelor's Degree in Animal Science and Agribusiness Management from Cornell University and her Master's Degree in Adult Learning from SUNY Empire State College. She worked for CCE-Chautauqua as the Farm Business Management Educator for five years following industry internships and job experiences. Katelyn operates Stoll Family Farm in Cattaraugus, NY where they raise diversified livestock and field crops. In her free time, she has a large garden and writes for the blog site "Her View From Home" on topics related to motherhood, mental health, and raising a family on a farm. Katelyn is looking forward to bringing personalized business management assistance to farms in the Southwest New York region and continuing to connect the agricultural industry to Cornell resources.


Upcoming Events
Farm Asset Protection Strategies: Safeguarding Agricultural Legacies for Future Generations
November 14, 2023
November 17, 2023
November 20 - November 21, 2023November 29 - December 1, 2023
Join us for a workshop on farm asset protection to help you preserve long-standing agricultural legacies. In these uncertain times, safeguarding valuable farm assets has become paramount to ensure our farming communities' continued success and sustainability. Each participant will receive written materials and a flash drive containing various resources. Morning refreshments and lunch are included.
Value-Added Dairy Tour
March 13 - March 14, 2024
Pre-register now for our March 2024 Value-Added Dairy Tour!
Announcements
Help Us Help You - SWNYDLFC Needs Assessment
As we look ahead to the new year, we would like to survey the community and learn more about the topics you're most interested in hearing from us about.
TAKE SHORT SURVEY