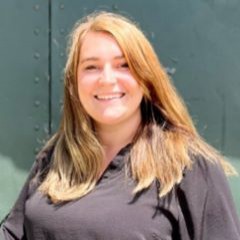 Katelyn Walley-Stoll
Business Management Specialist and Team Leader
CCE Chautauqua County @ JCC
525 Falconer Street
PO Box 20
Jamestown, NY 14702-0020
cell 716-640-0522
email Katelyn
Areas of Interest
Dairy & Beef Farm Business Summaries, Market Analysis, Business Planning, Adult Learning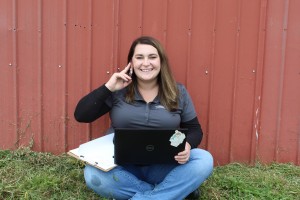 Katelyn Walley-Stoll will be working on programming related to financial management, business summaries, production economics, business planning, and market analysis while also working to identify the needs of the region.
Katelyn grew up on a dairy farm in Walton, NY that is still operated by her family. She earned her Bachelor's Degree in Animal Science and Agribusiness Management from Cornell University and her Master's Degree in Adult Learning from SUNY Empire State College. She worked for CCE-Chautauqua as the Farm Business Management Educator for five years following industry internships and job experiences. Katelyn operates Stoll Family Farm along with her husband and three young sons in Cattaraugus, NY where they raise diversified livestock and field crops. In her free time, she has a large garden and writes for the blog site "Her View From Home" on topics related to motherhood, mental health, and raising a family on a farm. Katelyn is looking forward to bringing personalized business management assistance to farms in the Southwest New York region and continuing to connect the agricultural industry to Cornell resources.
Upcoming Events
60 Days From Your Fall Feeding Plan - Webinar
August 11, 2020
7:00pm - 8:00pm
Are you ready to feed grass this fall? This webinar, led by Troy Bishopp, will discuss the realities of stockpiling perennial pastures for the 2020 fall and winter grazing seasons.

Pasture-Finished Beef Production Online Workshops
August 11 - August 13, 2020
7:00pm - 9:00pm
Dr. Greg Halich from the University of Kentucky and Ed Rayburn from West Virginia University will present three workshops on grass finishing beef cattle. They will discuss how to get adequate growth to reach an ideal finished state as well as common market issues. The final workshop will consist of a producer panel to offer first-hand insights into grass based beef production. You can register for this free event here: https://vaforages.org/event/pasture-finished-beef/

Swine Breeding Stock Care - Nutrition
August 13, 2020
12:15 pm - 1:00 pm
For the breeding herd, nutrition is all about longevity. In this webinar, we will review basic dietary recommendations for boars and sows, and how to make the most of feedstuffs available to you.



Announcements
From our Team to Yours: COVID-19 Resources for Dairy Farmers
The
South Central NY Dairy and Field Crops Team
has compiled a
list of articles
on
their blog
that we think may be useful to dairy producers and their service providers as we all navigate the COVID-19 situation. Please stay safe and reach out to
our team
if you have questions or need help finding information. We are here to help with tools and resources to support all of the normal day-to-day dairy, livestock, and field crop management considerations, in addition to emerging topics related to COVID-19.
Follow us on Facebook!
Stay up-to-date with our program by
liking our page.