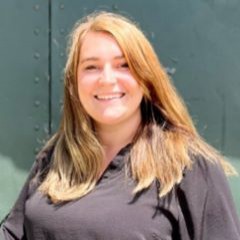 Katelyn Walley-Stoll
Business Management Specialist and Team Leader
CCE Chautauqua County @ JCC
525 Falconer Street
PO Box 20
Jamestown, NY 14702-0020
cell 716-640-0522
email Katelyn
Areas of Interest
Dairy & Beef Farm Business Summaries, Market Analysis, Business Planning, Adult Learning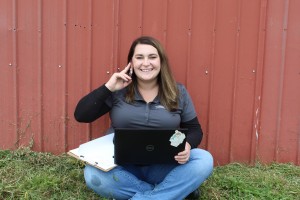 Katelyn Walley-Stoll will be working on programming related to financial management, business summaries, production economics, business planning, and market analysis while also working to identify the needs of the region.
Katelyn grew up on a dairy farm in Walton, NY that is still operated by her family. She earned her Bachelor's Degree in Animal Science and Agribusiness Management from Cornell University and her Master's Degree in Adult Learning from SUNY Empire State College. She worked for CCE-Chautauqua as the Farm Business Management Educator for five years following industry internships and job experiences. Katelyn operates Stoll Family Farm along with her husband and three young sons in Cattaraugus, NY where they raise diversified livestock and field crops. In her free time, she has a large garden and writes for the blog site "Her View From Home" on topics related to motherhood, mental health, and raising a family on a farm. Katelyn is looking forward to bringing personalized business management assistance to farms in the Southwest New York region and continuing to connect the agricultural industry to Cornell resources.


Upcoming Events
NOFA-NY's 2022 Winter Conference
January 18 - January 23, 2022
Growing in Harmony
NOFA-NY's Annual Winter Conference is one of the largest organic food and farming conferences in the nation - gathering hundreds each year to meet old friends, learn new skills, provide support, and celebrate community.
Grazing Sheep on Solar Arrays
January 24, 2022
This online Zoom class will look at the logistics and business of grazing solar arrays with sheep. Shepherds can get paid to graze solar arrays for the purpose of keeping the foliage below the level of the panels. Good grazing principles still apply and there are things to consider like fencing, water, moving animals and the timing of lambing. Join us to learn more about it from experienced grazers, Lewis Fox and Niko Kochendoerfer of Taconic End Sheep, LLC. Lewis and Niko own 400 Katahdin ewes in VT and operate Taconic End Sheep LLC. The flock grazes solar sites in the Northeast between May and October and moves back to VT for the Winter and lambing season.
FREE event
REGISTER
Farm Specific Tax Code Benefits
January 25, 2022
For farm businesses of all shapes and sizes, tune in to learn more about the tax advantages available for farms. This workshop will include information for the current tax season.
Announcements
Register for "Tax Management for Beginning and Small Farm Businesses"
Preregistration is back up and running for next week's CCE Farmer Tax School course: Tax Management for Beginning and Small Farm Businesses - Register now for this informative, $10 workshop!
Register Here!