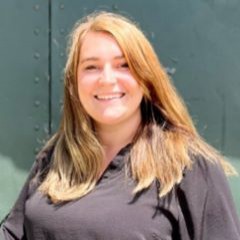 Katelyn Walley-Stoll
Business Management Specialist and Team Leader
CCE Chautauqua County @ JCC
525 Falconer Street
PO Box 20
Jamestown, NY 14702-0020
cell 716-640-0522
email Katelyn
Areas of Interest
Dairy & Beef Farm Business Summaries, Market Analysis, Business Planning, Adult Learning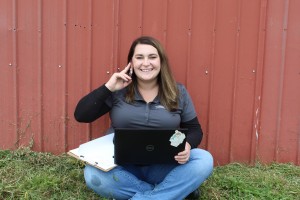 Katelyn Walley-Stoll will be working on programming related to financial management, business summaries, production economics, business planning, and market analysis while also working to identify the needs of the region.
Katelyn grew up on a dairy farm in Walton, NY that is still operated by her family. She earned her Bachelor's Degree in Animal Science and Agribusiness Management from Cornell University and her Master's Degree in Adult Learning from SUNY Empire State College. She worked for CCE-Chautauqua as the Farm Business Management Educator for five years following industry internships and job experiences. Katelyn operates Stoll Family Farm along with her husband and three young sons in Cattaraugus, NY where they raise diversified livestock and field crops. In her free time, she has a large garden and writes for the blog site "Her View From Home" on topics related to motherhood, mental health, and raising a family on a farm. Katelyn is looking forward to bringing personalized business management assistance to farms in the Southwest New York region and continuing to connect the agricultural industry to Cornell resources.


Upcoming Events
Baby Mama Drama (Goat Reproduction and Kidding)
June 29, 2022
Are you ready for your goats to give birth? NY & NJ Veterans are invited to join Cornell Cooperative Extension Specialists, Amy Barkley and Katelyn Walley-Stoll, to learn more about parasite management and pasture health in a FREE virtual seminar. This will take place on Wednesday, June 29thh, 2022 from 6pm - 7:30pm via Zoom. Registration is required by visiting tinyurl.com/BabyGoat22.
Farms Under Threat 2040: Choosing an Abundant Future
June 29, 2022
American farmland and ranchland are rapidly disappearing, threatening our food security, undermining the agricultural economy, and making us vulnerable to climate shocks. What can be done?
Robotic Milking System Farm Tour
July 12, 2022
Conewango Valley, NY
Join us to tour the farm, talk about managing cows under robotic system, enjoy lunch, socialize with other farms, and learn from each other.
Announcements
No announcements at this time.