Agronomic Weed Management and Cover Crop Field Session
---
Event Details

Date
August 15, 2023
Time
3:30 pm - 7:15 pm
Location
CCE Erie's New Property
across from 5701 Burton Road
Orchard Park, NY 14127
Host
Cornell Cooperative Extension of Erie County
Sharon Bachman
716-652-5400 x150
email Sharon Bachman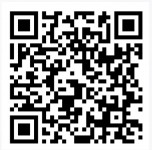 The Cornell University Weed Ecology Lab is proud to announce our workshop event for local growers. This workshop aims to engage and prepare farmers for the challenges they face in the field, including managing troublesome weeds, improving herbicide efficacy, and applying new tricks to care for their fields. This event will feature speakers and demonstrations from the Cornell Vegetable Program, Erie County Soil and Water Conservation District, the CCE Southwest NY Dairy, Livestock, and Field Crops Program, USDA Natural Resources Conservation Service, and more. The goal of this workshop is to provide participants with the knowledge to successfully manage their crops and soil against weeds, unpredictable weather, and other environmental challenges.
The workshop is being held on Tuesday, August 15th from 3:30PM to 7:15PM, and will include dinner. This event is located at CCE Erie's property across from 5701 Burton Rd, Orchard Park, NY 14127.
Register by August 11th at erie.cce.cornell.edu/events.
Registration fee is $10. The first ten registrants will receive a free print copy of "Weeds of the Northeast," a comprehensive weed identification guide.
To learn more about the field session, contact Sharon Bachman at 716-652- 5400 x 150 or sin2@cornell.edu. Accommodations for persons with special needs may be requested by contacting Jolie Hibit at (716) 652-5400 ext 176 or jah663@cornell.edu at least 5 days before the event.
About Cornell Cooperative Extension of Erie County (CCE Erie): Cornell Cooperative Extension of Erie County (CCE Erie) uses local experience and research-supported solutions to build stronger communities. CCE Erie provides educational programs to county residents in 4-H Youth Development; Agriculture and Food Systems; Nutrition and Community Health; Environment and Natural Resources, Sustainable Energy and Climate Change; and Consumer and Economic Vitality.
Agronomic Weed Management and Cover Crop Field Session (PDF; 400KB)


Upcoming Events
Farm Asset Protection Strategies: Safeguarding Agricultural Legacies for Future Generations
November 14, 2023
November 17, 2023
November 20 - November 21, 2023November 29 - December 1, 2023
Join us for a workshop on farm asset protection to help you preserve long-standing agricultural legacies. In these uncertain times, safeguarding valuable farm assets has become paramount to ensure our farming communities' continued success and sustainability. Each participant will receive written materials and a flash drive containing various resources. Morning refreshments and lunch are included.
Value-Added Dairy Tour
March 13 - March 14, 2024
Pre-register now for our March 2024 Value-Added Dairy Tour!
Announcements
Help Us Help You - SWNYDLFC Needs Assessment
As we look ahead to the new year, we would like to survey the community and learn more about the topics you're most interested in hearing from us about.
TAKE SHORT SURVEY