Public Funding Sources: for NYS Livestock Slaughter and Processing Facilities - Webinar
---
Event Details
Date
January 27, 2022
Time
6:30pm - 8:00pm
Location
Online Webinar - Zoom

Host
Southwest New York Dairy, Livestock and Field Crops Program
Dana Havas
607-391-2664
email Dana Havas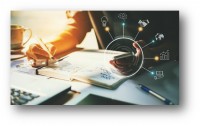 Date: Thursday, January 27th
Time: 6:30pm - 8:00pm
Where: Online via Zoom
Cost of Attendance: Free

Register here: https://cornell.ca1.qualtrics.com/.../SV_6yVwJOXCZgS8NJc

Current and potential NYS livestock slaughter and processing business owners run and manage high-demand small businesses and often don't have the time, capacity, and/or know-how to find and apply for public funding sources. This limited capacity makes it difficult for members of this business community to take advantage of opportunities that arise which would help them gain access to vital funds that will ultimately improve our state's processing capacity.
In this webinar, we will cover topics that will help current and potential livestock slaughter and processing business owners and managers prepare for, identify, and apply for public funding sources.
Topics will include:
- What is needed to apply for and administer funding
- How to work with a grant writer and local economic development organizations on your application
- How to identify and access public funding sources, which will include a list of grants applicable to the NYS processing industry
Speakers include:

- Gio Holmquist, Director of Industry Development; Agribusiness, Distribution Centers, Cyber & Homeland Security Empire State Development
- Myron Thurston, CCE Oneida Food Supply Chain Marketing Specialist
- Elizabeth Higgins, Ag Business Management/Production Economics Specialist with the regional Eastern NY Commercial Horticulture Program

Pre-registration is required by going to https://cornell.ca1.qualtrics.com/.../SV_6yVwJOXCZgS8NJc or by contacting Dana Havas at (607) 391-2664 or dmh353@cornell.edu.


Upcoming Events
On-Farm Dairy Processing Online Series 2022
May 25, 2022
June 1, 2022
June 8, 2022

A FREE, virtual three part webinar series for dairy producers interested in diversifying or vertically integrating their business. Our discussion will include market availability and considerations, business planning and goals, interacting with regulatory agencies, planning requirements, and equipment types and layout, audit readiness, compliance training and record keeping.
Profitable Meat Marketing Workshops
May 25, 2022
This webinar covers the approach used for setting meat prices, both for bulk and by-the-cut sales, using the Cornell Meat Price Calculator (MPC). Attendees will learn what data to collect from their farm and how to use the new MPC. The MPC is a user-friendly online tool for farmers that allows them to set prices that ensure they reach farm financial goals. The webinar will be recorded and shared, so that farms using the MPC can play it back when they are ready to use the MPC.
Young Farmers Coalition of WNY Farmer's Potluck
May 28, 2022
Buffalo, NY
All farmers are invited to this networking event where we will share ideas, pool resources, tour a local farm, and enjoy good company.

Announcements
No announcements at this time.