Public Funding Sources: for NYS Livestock Slaughter and Processing Facilities - Webinar
---
Event Details
Date
January 27, 2022
Time
6:30pm - 8:00pm
Location
Online Webinar - Zoom

Host
Southwest New York Dairy, Livestock and Field Crops Program
Dana Havas
607-391-2664
email Dana Havas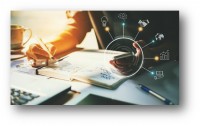 Date: Thursday, January 27th
Time: 6:30pm - 8:00pm
Where: Online via Zoom
Cost of Attendance: Free

Register here: https://cornell.ca1.qualtrics.com/.../SV_6yVwJOXCZgS8NJc

Current and potential NYS livestock slaughter and processing business owners run and manage high-demand small businesses and often don't have the time, capacity, and/or know-how to find and apply for public funding sources. This limited capacity makes it difficult for members of this business community to take advantage of opportunities that arise which would help them gain access to vital funds that will ultimately improve our state's processing capacity.
In this webinar, we will cover topics that will help current and potential livestock slaughter and processing business owners and managers prepare for, identify, and apply for public funding sources.
Topics will include:
- What is needed to apply for and administer funding
- How to work with a grant writer and local economic development organizations on your application
- How to identify and access public funding sources, which will include a list of grants applicable to the NYS processing industry
Speakers include:

- Gio Holmquist, Director of Industry Development; Agribusiness, Distribution Centers, Cyber & Homeland Security Empire State Development
- Myron Thurston, CCE Oneida Food Supply Chain Marketing Specialist
- Elizabeth Higgins, Ag Business Management/Production Economics Specialist with the regional Eastern NY Commercial Horticulture Program

Pre-registration is required by going to https://cornell.ca1.qualtrics.com/.../SV_6yVwJOXCZgS8NJc or by contacting Dana Havas at (607) 391-2664 or dmh353@cornell.edu.


Upcoming Events
Farm Asset Protection Strategies: Safeguarding Agricultural Legacies for Future Generations
November 14, 2023
November 17, 2023
November 20 - November 21, 2023November 29 - December 1, 2023
Join us for a workshop on farm asset protection to help you preserve long-standing agricultural legacies. In these uncertain times, safeguarding valuable farm assets has become paramount to ensure our farming communities' continued success and sustainability. Each participant will receive written materials and a flash drive containing various resources. Morning refreshments and lunch are included.
Value-Added Dairy Tour
March 13 - March 14, 2024
Pre-register now for our March 2024 Value-Added Dairy Tour!
Announcements
Help Us Help You - SWNYDLFC Needs Assessment
As we look ahead to the new year, we would like to survey the community and learn more about the topics you're most interested in hearing from us about.
TAKE SHORT SURVEY